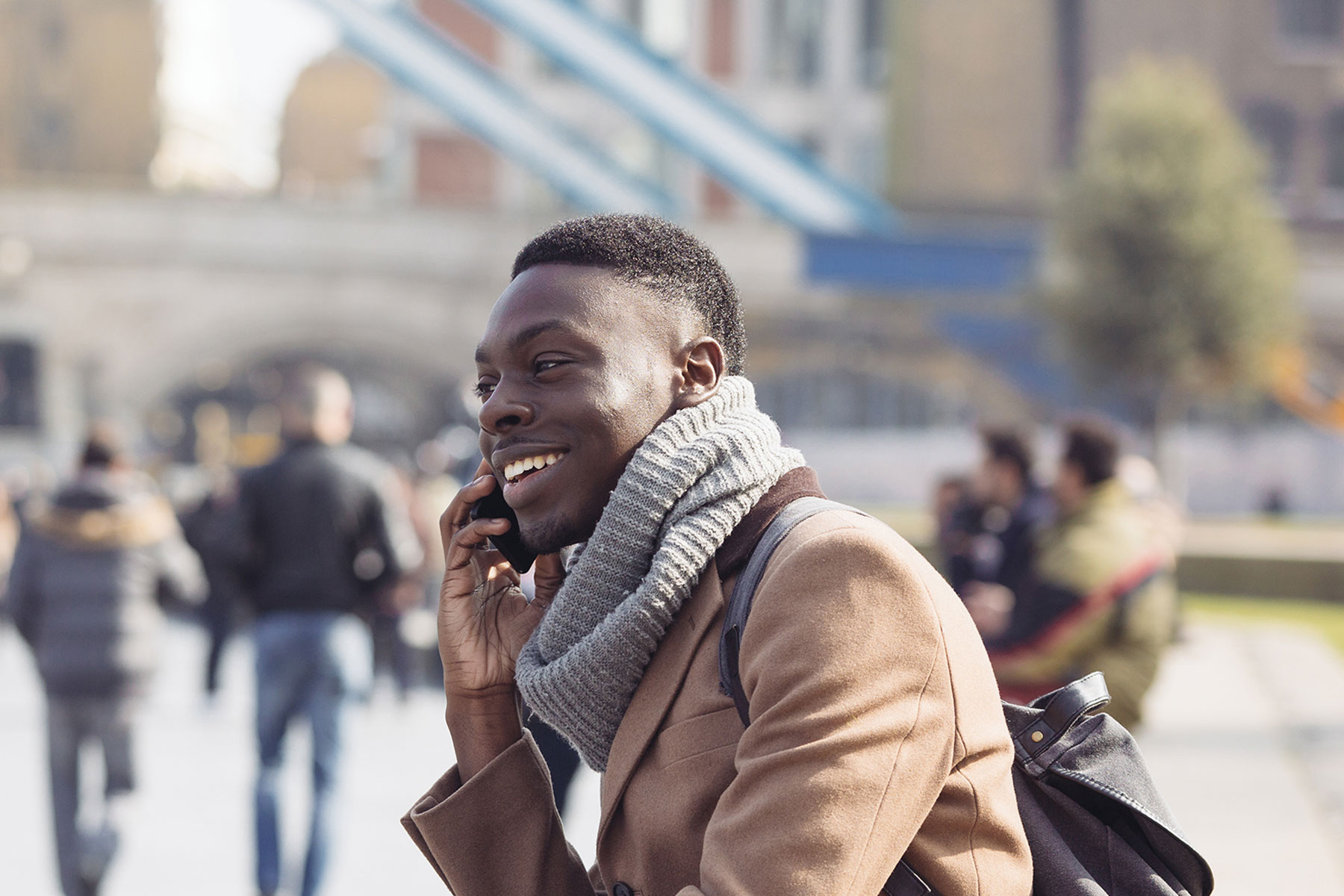 Welcome to our useful links, support and referral page. Please use the links below to navigate to your chosen area of help:
Children and Fathering Services
The Alannah and Madeline Foundation is a national charity protecting children from violence and its devastating effects. The Foundation also runs the Better Buddies Program, an anti-bullying initiative for schools. The site has fact sheets and brochures, and an extensive section on bullying.
Australian Child & Adolescent Trauma, Loss & Grief Network
The Australian Child and Adolescent, Trauma, Loss and Grief Network links parents, members of the community and professionals to share experiences and resources on the care of children and youth experiencing the impact of trauma, loss and grief. The network has a number of resource hubs addressing specialised topics that have been developed in collaboration and partnership with experts working in each area. ACATLGN has endeavoured to bring together up to date, evidence based information and resources that can be used by professionals in a number of settings. These resources will help you to understand the impact of trauma, loss and grief experiences on children and young people, and how to best help those young people who have been affected.
Being a Dad (CYH South Australia) 
There are lots of different kinds of dads. Whether you are in a two-parent nuclear family, in a stepfamily, have the fulltime care as a single parent, or have your children with you for some of the time, being a dad is your most important job. Read more at this useful site for parents provided by the Children, Youth and Women's Health Service in South Australia.
Child Support (Department of Human Services) 
Australian Government Department of Human Services' Child Support site. We can assist separated parents with information, payments and support. We can also provide you with information about the Child Support choices available to you.
COPMI – The importance of being dad 
This section of the COPMI (Children of Parents with a Mental Illness) website is dedicated to helping fathers who have a mental illness (or a partner with a mental illness) to parent better. It features action-oriented, practical information, fact sheets and videos of dads talking about their experiences.
The principal activities of Dads in Distress are to assist men that are going through the trauma of separation and isolation from their children through peer support, and the promotion of the prevention or the control of behaviour that is harmful or abusive to human beings, particularly in the specified behaviours of suicide and self-harm as a result of family breakdown. DIDSS offers peer support that aims to provide help and hope for separated dads and their families. This includes a telephone helpline, support groups, one on one support and advocacy.
Australian-based interactive website for separated dads, offering online support and a chance to share stories, ideas and activities and events relevant to Australian dads.
Dads@Lifeline supports fathers and their children after separation and/or bereavement. Utilising one-on-one counselling, group work, the provision of information, advice and self-help resources, Dads@Lifeline adopts a holistic approach in supporting fathers to deal with their problems and personal concerns.
Postnatal depression information and resources from beyondblue. Around one in seven Australian mother's experiences postnatal depression. Anxiety is even more common and both anxiety and depression can occur during pregnancy. This campaign aims to promote awareness of depression and anxiety, reduce stigma and provide information about where to get help.
Kids Help Line is Australia's only free, confidential and anonymous, 24-hour telephone and online counselling service specifically for young people aged between five and 18. The website now offers tailored sections for kids, teens and grownups with targeted information and resources for each group.
The Parenting Research Centre engages in a range of research activities to help parents raise children well. Our focus is generating new knowledge of how parenting practices affect children, and how best to engage and support parents in this rewarding but often challenging task.
The Pathways Foundation is a registered harm prevention charity that is dedicated to helping young people make the fundamental emotional shift from being a child to becoming a young adult. The Foundation runs programs and camps nationally including: Pathways to Manhood, Pathways into Womanhood, Leadership Development, Returning Young Man, and Raising Teenage Boys School talks.
The complete Australian resource for parenting newborns to teens. This is a website for Australian mothers, fathers, grandparents and anyone else who has responsibility for the care of children. The site has a wealth of parenting information and resources for parents of babies, children and teenagers, and includes a large and active forum.
ReachOut Parents is a web-based service that provides information, tools and resources to help parents and carers support the 12-18 year-olds in their family environment. On ReachOut Parents, you will find fact sheets, stories, practical tips and tools covering a range of topics, issues and experiences that are relevant to parents of teenagers aged 12-18 years. You can also talk to other parents about your experiences and work through your concerns in a safe, anonymous environment using their online community. They aim to help you to improve the wellbeing and resilience of your whole family.
Secretariat of National Aboriginal and Islander Child Care (SNAICC): Resource Service 
The Secretariat of National Aboriginal and Islander Child Care (SNAICC) is the national non-government peak body in Australia representing the interests of Aboriginal and Torres Strait Islander children and families. The SNAICC Resource Service (SRS) seeks to fill resource and training gaps identified across the Aboriginal and Torres Strait Islander family and children's services sector and provide a Clearinghouse for information sharing.
Family and Relationships Services
Anglicare WA Men's Services (Menstime)
MensTime is an Anglicare WA run program for men, funded by the Department of Families, Housing, Community Services and Indigenous Affairs (FaHCSIA), providing relationship counselling, support, referrals and relevant and practical groups for men.
Australia's Divorce Services Directory 
An online service directory for people experiencing divorce or separation. It includes free articles of interest, discussion forums, links to government websites and a growing, national directory of services to assist people.
The Men & Family Relationships Program provides counselling, education and group programs for men in the areas of relationship, fathering, separation, family violence and anger regulation.
Department of Human Services: Support services for separated families
Separation can be a challenging time for everyone involved and presents a range of emotional, financial and legal issues.  Every family is unique and the separation experience is different for everybody.  The information in this website is a guide to help families experiencing separation find their way around the Family Law System, better understand their rights and responsibilities following separation and includes information on services available that may help.
Family & Relationship Services Australia 
Family Relationship Services Australia (FRSA) is the national peak body for family relationship and support services. FRSA member organisations deliver professional, quality assured family and relationship services across Australia through more than 400 outlets. The website includes a service finder, articles and resources, training and events information and a virtual library.
Family Relationships Online is a key component in Government support for building better family relationships. It provides all families (whether together or separated) with access to information about family relationship issues, ranging from building better relationships to dispute resolution. It also allows families to find out about a range of services that can assist them to manage relationship issues, including agreeing on appropriate arrangements for children after parents separate.
The Gay and Married Men's Association NSW is a support group for men who are or have been involved in a long-term heterosexual relationship, and who are coming to terms with their sexual attraction to other men. This group offers support and information to married and bisexual men in New South Wales.
LifeWorks provides a range of relationship services and programs including couple, individual and family counselling, relationship courses, parenting and pre-marriage programs, family dispute resolution and men's behaviour change programs in Victoria.
The Men & Family Centre began through the passion and concern of many men and women in the Northern Rivers of NSW community. It now offers a variety of counselling, groups and community development services to men and their families. People working at and visiting the centre enjoy a vibrant and respectful environment created by one of the Centre's central practices "Walk the Talk".
Australia's first online mining community. The website contains advice and tips on surviving the challenges of being part of a mining family, including mental and physical health advice, coping with separation and lifestyle and career advice, as well as a chat forum.
Northern Territory Government's Department of Children and Family website. Provides NT families with a wealth of information to assist parents with information on understanding and caring for children. The site has a variety of tip sheets on parenting and families, news and events, and a large range of resources specific to the Top End.
Relationships Australia is community-based, not-for-profit provider of relationship support services for individuals, families and communities. Relationships Australia aims to support all people to achieve positive and respectful relationships regardless of religious belief, age, gender, sexual orientation, lifestyle choice, cultural background or economic circumstances. They offer services nationally that include counselling, family dispute resolution (mediation) and a range of family and community support and education programs.
Stepfamilies Australia is committed to strengthening stepfamilies. It is a partnership between the Stepfamily Associations of various states and territories. The website contains various useful resources, including tip sheets, information packs, articles and booklists. SA also offer counselling, support groups and other forms of support for stepfamilies.
Family Law Services
Australian Federal Police: Family law kit 
If you are involved in family law matters, our Family law kit may assist you. The kit contains information relating to family law matters for residents of each State and Territory in Australia and how to prevent a child from being removed from the Commonwealth of Australia.
The Australian Government website of the Family Court of Australia. Includes court lists, legislation, information about the court, online services, and more.
Family Court of Western Australia 
The website of the Family Court of Western Australia. This website has been developed to provide information about alternatives to Family Court proceedings, information about divorce, child issues and financial issues, information about the workings of the court, access to court forms and information relevant to proceedings at the court, contact details and links to other family law related websites and organisations and information relating to adoption and surrogacy applications.
Full text of the 1975 Family Law Act of Australia from the Australian Legal Information Institute. Searchable.
Australian Government website for the Family Law Courts. The site includes information around the issues that may be brought up in the courts (separation, divorce, family violence etc) as well as information about going to court and useful services.
Family Law Section of Australia 
The Family Law Section (FLS) of the Law Council of Australia is the professional association for practising family lawyers in Australia. Its membership consists of almost 2,500 family law practitioners, from all Australian States and Territories. Includes a 'Find a Family Lawyer' search facility to find family law practitioners who are members of the Family Law Section of the Law Council of Australia.
Victorian Legal Aid: Family law in Australia fact sheets
These fact sheets explain aspects of family law in Australia to culturally and linguistically diverse communities. The fact sheets are available in English, Vietnamese, Arabic and Chinese.
Family Violence Services
Call 000 in an emergency for the police or ambulance.
National
Is a 24 hour, national sexual assault, family and domestic violence counselling line for any Australian who has experienced, or is at risk of, family and domestic violence and/or sexual assault.
Phone: 1800 737 732
A long term antiviolence project based on personal responsibility and reform by education. Enough is Enough provides a range of programs and strategies designed to assist in the reduction of both the causes and effects of violence in the community, and the provision of support services to victims.
HEAVY Metal Group offers education and behaviour change group programs, couples and individual counselling, telephone counselling and workshops for men with anger and family violence problems.
LivingWell is an Australian resource which offers a range of services specifically designed to assist men who have experienced childhood sexual abuse or sexual assault, their partners, friends and family and service providers.
ReachOut: What is domestic violence? 
Domestic violence page of the ReachOut Australia website. Provides information and support services targeted at young people affected by domestic and family violence.
Royal Commission into Institutional Responses to Child Sexual Abuse 
Website for the Royal Commission into Institutional Responses to Child Sexual Abuse, including information on commissioners, hearings, media coverage, submissions and support services.
Survivors & Mates Support Network (SAMSN)
'Talk to a mate who can relate'– SAMSN provides free services for adult male survivors of child sexual abuse, their family and friends. These services are both professionally and survivor led, and include eight-week men's groups, Supporters and Survivors Workshops, and individual support (including National Redress Scheme).
Find a program in your state
Australian Capital Territory
Domestic Violence Crisis Service ACT
Phone: (02) 6280 0900 or TTY hearing impaired: (02) 6228 1852
Website: https://www.dvcs.org.au
Legal Aid (ACT)
Phone: 1300 654 314
Website: http://www.legalaidact.org.au
Canberra Rape Crisis Centre
Phone: (02) 6247 2525
Website: https://www.crcc.org.au
New South Wales
Domestic Violence Line
Phone: 1800 656 463 or TTY hearing impaired: 1800 671 442
Website: https://www.facs.nsw.gov.au/families
Aboriginal Legal Service (ALS) (NSW/ACT)
Criminal law matters: 1800 765 767
Care and protection or family law matters: 1800 733 233
Website: https://www.alsnswact.org.au/
Domestic Violence Legal Service (DVLS)
Phone: (02) 8745 6900
Website: https://www.wlsnsw.org.au/
NSW Rape Crisis Centre
Phone: 1800 424 017
TTY hearing impaired: (02) 9181 43 49
Website: https://www.rape-dvservices.org.au/
Domestic Violence: it can happen to anyone (NSW Gov)
NSW Government website about domestic violence, including information, resources and links to relevant services.
Legal Aid NSW: Domestic violence 
Domestic Violence page of Legal Aid NSW website. Provides guidelines, tip sheets and services for people in domestic violence situations.
Northern Territory
Domestic Violence Legal Service NT
Phone: (08) 8999 7977
Website: https://dvls.nt.gov.au/
Domestic Violence Prevention Unit (DVPU)
Alice Springs: (08) 8951 8888
Darwin: (08) 8948 0110
Regional and remote areas: (08) 8927 8888
Website: https://www.dvrcv.org.au/domestic-violence-prevention-unit-dvpu
Northern Territory Legal Aid Commission
Phone: 1800 019 343
Website: https://www.legalaid.nt.gov.au/
Ruby Gaea Darwin Centre
Phone: (08) 8945 0155
Website: http://www.rubygaea.net.au
Queensland
DV Connect Womensline
Phone: 1800 811 811
TTY hearing impaired: 1800 812 225
Sexual Assault Helpline: 1800 010 120
Website: http://www.dvconnect.org
Queensland Indigenous Family Violence Legal Service (QIFVLS)
Phone: 1800 887 700
Website: http://www.qifvls.com.au/
Women's Legal Service Queensland
Legal Advice Line: 1800 957 957
Rural, Remote & Regional Legal Advice Line: 1800 457 117
Email: admin@wlsq.org.au
Website: https://wlsq.org.au/
Brisbane Rape & Incest Survivors Support Centre
Phone: 1800 010 120
Website: https://brissc.org.au/
Brisbane Domestic Violence Service (BDVS)
Phone: (07) 3217 2544
Website: https://bdvs.org.au/
Brisbane Domestic Violence Service (BDVS) is a dedicated 24 hours a day, 7 days a week, domestic and family violence support services. It is an activity of Micah Projects. BDVS has programs that work with men using violence in their relationships. This work supports the safety of women and children and affords men the opportunity to make change and be accountable for their abusive behaviour. Through supporting people who experience abuse and working with men who use violence, BDVS provides a holistic response to domestic and family violence in the community.
South Australia
Domestic Violence Helpline
Phone: 1800 800 098
Family Violence Legal Service Aboriginal Corporation (SA)
Port Augusta: (08) 8641 2195 or Toll free: 1800 111 052
Port Lincoln: (08) 8683 1896 or Toll free: 1800 309 912
Ceduna: (08) 8625 3800 or Toll free: 1800 839 059
Website: http://www.fvlsac.org.au
Women's Information Service
Phone: (08) 8303 0590 or Toll free: 1800 188 158
Website: https://officeforwomen.sa.gov.au/
Yarrow Place Rape and Sexual Assault Service
Phone: (08) 8226 8777
Website: http://www.yarrowplace.sa.gov.au
Tasmania
Domestic & Family Violence Counselling & Support (Safe at Home)
Phone: 1300 135 513
Website: http://www.dhhs.tas.gov.au
Sexual Assault Support Service (SASS)
24 hours crisis support line: 1800 697 877
Website: https://www.sass.org.au/
Tasmanian Aboriginal Services
Hobart: (03) 6234 0700
Launceston: (03) 6332 3800
Burnie: (03) 6431 3289
Website: http://tacinc.com.au
Women's Legal Service Tasmania
Phone: 1800 682 468
Website: https://womenslegaltas.org.au/
Victoria
Safe Steps (formerly Women's Domestic Violence Crisis Service of Victoria)
Toll Free 24 hours 7 days a week: 1800 015 188
Website: https://www.safesteps.org.au/
Aboriginal Family Violence Prevention and Legal Service Victoria (FVPLS)
Phone: 1800 105 303
Website: https://djirra.org.au/what-we-do/#prevention
Women's Information Referral Exchange (WIRE)
Phone: 1300 134 130
Website: https://www.wire.org.au/
Women's Legal Service
Phone: (03) 8622 0600 or Toll free: 1800 133 302
Website: https://www.womenslegal.org.au/
Sexual Assault Crisis Line (Victoria)
Phone: 1800 806 292
Website: https://www.casa.org.au/
Bursting the Bubble is a Victorian Government initiative aimed at helping young people who are concerned about family violence, abuse and related issues. This website helps you to work out what's okay in a family and what's not. It tells you what you can do if someone in your family is hurting or abusing you or another member of your family.
No to Violence is Victoria's male family violence prevention association, the Victorian state-wide peak body of organisations and individuals working with men to end their violence and abuse against family members. Their mission is to provide counselling, advisory, referral and educational services to men who have inflicted or are at risk of inflicting violence on family members and to family members exposed to male family violence or the risk of male family violence.
Western Australia
Women's Domestic Violence Helpline
Phone: (08) 9223 1188 or Toll free: 1800 007 339
Women's Law Centre
Phone: (08) 9272 8800 or Toll free: 1800 625 122
Website: https://www.wlswa.org.au/
Sexual Assault Resource Centre (SARC)
Phone: (08) 9340 1828 or Toll free: 1800 199 888
Website: https://www.kemh.health.wa.gov.au
Aboriginal Legal Service of Western Australia (ALSWA)
Phone: (08) 9265 6666
After hours: (08) 9265 6644
Website: https://www.als.org.au/about/services/
Men and Masculinity
XY is a website focused on men, masculinities and gender politics. XY is a space for the exploration of issues of gender and sexuality, the daily issues of men's and women's lives, and practical discussion of personal and social change. The site includes a discussion forum, resource library, and a toolkit for activism, personal transformation and social change.
Men's Physical Health
Aboriginal Health and Medical Research Council 
The Aboriginal Health & Medical Research Council of New South Wales (AH&MRC) is the peak representative body and voice of Aboriginal communities on health in NSW. This site is designed to provide a single point to access information, policies, data and resources for those interested in improving the health status of Aboriginal communities.
ACON is a health promotion organisation with a central focus on HIV/AIDS. ACON provides HIV prevention, health promotion, advocacy & care and support services to members of lesbian, gay, bisexual and transgender (LGBT) communities including Indigenous people, injecting drug users, sex workers and all people living with HIV/AIDS.
The aim of the Andrology Australia website is to provide on-line access to quality and authenticated information about male reproductive health, including prostate disease, testicular cancer, male infertility, testosterone treatments and sexual dysfunction.
Australian Indigenous Health InfoNet 
Our web resource is a 'one-stop info-shop' for people interested in improving the health of Indigenous Australians. We provide quality, up-to-date knowledge and information about many aspects of Indigenous health, and support 'yarning places' (electronic networks) that encourage information-sharing and collaboration among people working in health and related sectors.
The Better Health Channel (BHC) provides health and medical information that is quality assured, reliable, up to date, easy to understand, regularly reviewed and locally relevant. The Better Health Channel is one of the most popular health and medical websites in Australia with over one million unique visitors each month.
DVA: Men's Peer Health Education 
This Australian Government (DVA) website provides information on health and lifestyle issues, online Men's Health Peer Education magazine, links to DVA publications and contact details for obtaining further information.
Foundation 49′s vision is 'to improve the health of men by raising health awareness and encouraging regular health checks'. To achieve this vision, Foundation 49 will focus on being a health promotion organisation whose primary aim is prevention and early detection.
Trusted health information and advice online and over the phone (1800 022 222), available 24 hours a day, 7 days a week. Funded by the governments of Australia.
Healthshare is Australia's fastest growing interactive health network, designed to provide better access to health expertise and improve the quality of health information online. Healthshare provides a question and answer service for Australians to get answers from qualified local experts across over 360 topic areas. The service operates in a community environment which provides support and encouragement.
Men's Health Information and Resource Centre 
The Men's Health Information and Resource Centre explores men's health in terms of the factors in society and life that build or undermine this health. Provides access to information, resources, articles, details of projects and linkages to other sites and services. The focus is men's health and well-being. The site is associated with the University of Western Sydney.
Men's Health Week is a celebration of the positive roles men and boys play in our society, as well as an examination of environments that are leading to adverse male health outcomes. The website has information and resources about the themes of the week, and lists the many activities and events running throughout Australia.
NRCHC Multicultural Health and Support Service 
The Multicultural Health & Support Service (MHSS) is a state-wide program of the North Richmond Community Health Centre. MHSS was established in 2003 to work with and empower CALD communities, individuals and groups to achieve better health outcomes in relation to the diverse, highly complex and culturally sensitive issues relating to blood-borne (BBV) and sexually transmissible infections (STI).
Prostate Cancer Foundation of Australia 
Prostate Cancer Foundation of Australia is the peak national body for prostate cancer in Australia, dedicated to reducing the impact of prostate cancer on Australian men, their partners, families and the wider community. The site contains information and resources for men with prostate cancer, their carers and health professionals, as well as information about prostate cancer support groups.
Hiking is a great way to get in touch with nature, improve your mental health and to get a bit of exercise as you explore. Trail Hiking Australia is a website with information on the many health benefits of hiking, the skills required and provides a range of tools to get outdoors and explore. With this website, you can search over 2,300 trails based on location, grade, distance, or via Map and 'Near Me' features which will display all hiking trails on a state by state level or within a 50km radius of your current location.
Victorian Aboriginal Health Service 
The Victorian Aboriginal Health Service (VAHS) was established in 1972 to address the specific medical needs of Victorian indigenous communities. The organisation has expanded steadily over past 30 years to provide a comprehensive range of medical, dental and social services for our community. As well as providing a variety of medical services, VAHS is committed to supporting the well-being of the community through contributions to community events and activities. VAHS is also committed to assisting research into the ongoing needs of the community. This website is designed to provide information about the services offered by VAHS, as well as document the history, significance and ongoing development of the organisation.
Victorian Department of Health: Aboriginal Health 
Victorian Department of Health's Aboriginal Health page.
WHO is the directing and coordinating authority for health within the United Nations system. It is responsible for providing leadership on global health matters, shaping the health research agenda, setting norms and standards, articulating evidence-based policy options, providing technical support to countries and monitoring and assessing health trends.
Mental Health Services
Australian Psychological Society 
The Australian Psychological Society (APS) is the largest professional association for psychologists in Australia, representing more than 20,000 members. The site includes a wealth of information about accessing a psychologist in Australia, including a 'Find a Psychologist' service for visitors to locate a local psychologist.
Back from the Brink was set up after the site's creator experienced a severe five year depression. He aims to create a community where those who have recovered can help those still suffering. The site contains first-hand knowledge and a variety of resources tailored to depression and related issues.
Beacon provides consumers and professionals with information about e-health online applications for mental health and physical health disorders.  Websites throughout the world are reviewed and ranked by a panel of health experts.  Consumers can also submit rankings and comments.
beyondblue is a national, independent, not-for-profit organisation working to address issues associated with depression, anxiety and related disorders in Australia. The website contains information and resources including symptom checklists, service finders and personal stories.
The Black Dog Institute is a national not-for-profit concerned with mood disorders such as depression and bipolar disorder. The website contains relevant information for both individuals and professionals.
BluePages provides information on treatments for depression based on the latest scientific evidence. BluePages also offers screening tests for depression and anxiety, a depression search engine, and links to other helpful resources.
Centre of Research Excellence in Mental Health and Substance Use
Research partnership between 8 universities in Australia and overseas. The website provides information about the our recent research and current projects. A lot of this comorbidity research is focused on the prevention and treatment of mental health and drug and alcohol use issues.
Counselling Online is a website where you can communicate with a "live" professional counsellor about an alcohol or drug related concern. This service is for anyone seeking help about their own drug use or the drug use of a family member, relative or friend. The service is free and available 24-hours a day, 7-days a week, across Australia.
CRUfAD – Clinical Research Unit for Anxiety and Depression 
Anxiety and Depression are among the commonest mental disorders. There are effective treatments for all these disorders, less than a quarter of sufferers get proven treatments. The Clinical Research Unit for Anxiety and Depression (CRUfAD) is a joint facility of the University of New South Wales and St Vincents Hospital in Sydney Australia. It combines clinical and research expertise in the recognition and treatment of the anxiety and depressive disorders.
Department of Health and Ageing: Mental Health and Wellbeing 
This site is a one-stop shop of all Government programs aimed at reforming and improving our mental health care system.
The Mental Health and Wellbeing website provides important information on Government health and employment programmes, funding opportunities, publications, and policies. For example, it includes information and updates on the Personal Support Programme, JobAccess and Research and Evaluation of Mental Health and Employment.
DepNet is an information website that provides a large amount of knowledge and insight into the illness, depression. DepNet will endevour to improve the everyday life of people affected by depression. Depnet directs sufferers and their families to available community resources where they can seek help and offers a secure chat room and diary area enabling browsers to talk of their experiences and to direct questions to trained medical professionals.
This Western Australian based group has on the ground support groups as well as the website, which offers fact sheets and information and an online support. Supporting people who experience bipolar disorder, schizophrenia and depression are key aims of this organisation.
FMC Mediation & Counselling is a not-for-profit organisation that has been helping people take back control of their lives for over 30 years. FMC provides a range of family and relationship services, including individual, couples and family counselling, family dispute resolution, parent and child group programs, and offers "Reflect", a Men's program for adults and adolescents.
Head to Health helps you find digital mental health services from some of Australia's most trusted mental health organisations. Provided by the Australian Department of Health, Head to Health brings together apps, online programs, online forums, and phone services, as well as a range of digital information resources.
Lifeline Mental Health Resource Centre
The Lifeline Mental Health Resource Centre provides a variety of self-help tool kits and fact sheets with information about issues such as mental illness, depression, suicide prevention, anxiety and more.
Mental Health in Multicultural Australia
The Mental Health in Multicultural Australia Project (MHiMA) is a key mechanism to build capacity in multicultural mental health nationally via strategic alignment with national mental health & suicide prevention initiatives and strategic level engagement with the jurisdictions. The website provides information on mental health matters in a variety of languages and lists other websites offering this advisory.
MoodGYM is an innovative, interactive web program designed to prevent depression. It consists of five modules, an interactive game, anxiety and depression assessments, downloadable relaxation audio, a workbook and feedback assessment. Using flashed diagrams and online exercises, MoodGYM teaches the principles of cognitive behaviour therapy – a proven treatment for depression.
NNAAMI is the National Network of Adult and Adolescent Children who have a Mentally Ill Parent.  The organisation provides support through self-help support, discussion groups and counselling.
Nunkuwarrin Yunti – Working Together 
Nunkuwarrin Yunti is the foremost community controlled centre in Adelaide, South Australia, providing health care and community support services to Aboriginal and Torres Strait Islander people.
OnTrack aims to support the Australian community to achieve mental and physical health and wellbeing.  This is achieved in several unique ways:  Quizzes, Information; Referral and Programs that aim to provide people with the informations and skills that will enable them to manage their own problems, helping them to keep their lives "On Track".
OnTrack Flood and Storm Recovery 
OnTrack Flood and Storm Recovery is a free online program that encourages you to look at your strengths and work through practical problems. It offers quizzes, information and advice.
Partners in Depression is an education and support group program for people who love, live with or support someone experiencing depression.The program is delivered by two trained facilitators in community settings around Australia. PiD focuses on developing knowledge about depression, its treatment and where and how to access services. It aims to improve the coping skills of those caring for someone with depression.
SANE Australia is a national charity working for a better life for people affected by mental illness – through campaigning, education and research. The SANE website, which forms part of its community education role, provides fact sheets, research and information about depression as well as an online helpline to answer questions on depression.
Suicide Call Back Service offers free professional phone and online counselling 24/7 to people at risk of suicide, concerned about someone at risk, bereaved by suicide and people experiencing emotional or mental health issues. The Suicide Call Back Service website also includes practical self-help resources covering a range of mental health topics.
SuicideLine Victoria offers free professional phone and online counselling 24/7 to people at risk of suicide, concerned about someone at risk, bereaved by suicide and people experiencing emotional or mental health issues. The SuicideLine Victoria website also includes practical suicide and mental health self-help resources.
Suicide Prevention Australia is the national peak body for the suicide prevention sector in Australia with a role in providing policy advice to governments, community awareness and public education, increased involvement in research and a future role in leading Australia's engagement internationally.
Victorian Transcultural Mental Health
VTMH is a Victorian-wide unit, which works with organisations to integrate skills and practices to address inequality in mental health service provision.
World Suicide Prevention Day (WSPD) is now held every year on 10 September around the world. On this day, numerous events, conferences, campaigns and local activities call to public attention one of the world's largest causes of premature and unnecessary death – suicide.
The Royal Australian and New Zealand College of Psychiatrists (RANZCP) resource for expert information about mental illnesses, treatments, the role of psychiatrists, and how to get help. Your Health in Mind also provides patients and their families with the RANZCP's 'Find a Psychiatrist' directory of psychiatrists working in private practice in Australia; more than 35 easy-to-read fact sheets about mental illnesses, treatments and the health system; videos to help explain what it's like to visit a psychiatrist; answers to frequently asked questions and links to recommended services and support organisations.
Older Men
Australian Men's Sheds Association 
Established in 2007 by the Australian independent community based Men's Sheds to represent, support and promote the Mens Shed Movement and to act as a central hub for information exchange. The Australian Mens Shed Association is funded by the Federal Government to provide initial and ongoing practical support for the development of all Mens Sheds.
COTA Australia is the peak national organisation representing the rights, needs and interests of older Australians. COTA Australia is the national policy and advocacy arm of the COTA Federation which comprises COTAs in each State and Territory. COTA Australia focuses on policy issues from the perspective of older people as citizens and consumers.
OM:NI's mission is to enhance the health, well-being and lifestyle of older men. OM:NI does this through small, community-based men's groups which typically meet on a fortnightly basis.
Wellbeing Services
Australian Men's Shed Association 
Mens Sheds are a relatively organic community based activity that supports isolated men in given communities. They are literally 'sheds' and they generally involve shed like activities – craft, building, carpentry activities, etc. This site lists mens' sheds in Australia, provides a discussion forum and promotes activities such as conferences.
Brothers
Brothers is a global movement that seeks to empower and inspire boys and men to create authentic and wholesome friendships, as well as combat damaging cultural influences that can hinder them from doing so. They offer helpful resources through their online platforms, as well as workshops and presentations for companies, events, schools, organisations and anything in between.
We help all men stop and address the issues in their life that are holding them back from being their best. Our programs are designed to help men overcome their struggles and start living a life of control where they can be their best, both personally and professionally. We support men in all areas of life through personalised coaching and mentoring programs that are tailored to suit the needs of the individuals and organisations we work with. We understand that everyone's situation is different, and that is why we strive to go on a journey together and always meet the specific needs of those we work with so that positive outcomes are always achieved.
indigenous.gov.au celebrates the achievements of Aboriginal and Torres Strait Islander people and is a gateway to information on Australian Government Indigenous initiatives and programs. The aim of the site is to celebrate Aboriginal and Torres Strait Islander culture and achievement and keep Indigenous Australians informed on important programs, services and policies.
An interactive and humorous website featuring fictional therapist 'Dr Rich Mahogany.' Man Therapy seeks to counter the stigma associated with therapy by reaching out to men with humor and manly banter. Visitors to the site can take an "18 point head inspection", watch videos about men who have overcome serious challenges in life, and also find ways to seek help for themselves or someone else.
Men's Health Australia is Australia's primary source of information about the social and psychological wellbeing of men and boys. We provide news, commentary, articles, links and information about events, services, resources and newsletters covering a wide range of topics and issues of relevance to men and boys from newspapers, magazines, websites, books, journals, practitioners and institutions
Men's Wellbeing focuses on developing the wellbeing of men to foster healthy relationships, families and communities. As a community, we provide innovative nationwide experiential programs that enable men to support men through groups, gatherings and online resources.
The Islamic Council of Victoria
The Islamic Council of Victoria (ICV) is the peak body for Muslim organisations in Victoria. The ICV represents Victoria's more than 90,000 Muslims, through its 37 member organisations located throughout metropolitan Melbourne and rural Victoria. Our vision is to build a better community for all Australians through the empowerment of Muslims in Victoria.
Victorian Arabic Social Services 
The Victorian Arabic Social Services is dedicated to addressing the welfare needs of the Arabic community. VASS offers various services to the Arabic community, including family, aged care and youth services and social support groups.
Youth Services
Bursting the Bubble is a Victorian Government initiative aimed at helping young people who are concerned about family violence, abuse and related issues. This website helps you to work out what's okay in a family and what's not. It tells you what you can do if someone in your family is hurting or abusing you or another member of your family.
The Centre for Adolescent Health aims to improve young people's life chances, because adolescence is as much about new opportunities as new risks. The site contains a list of useful links and resources for young people.
Centre for Multicultural Youth 
The Centre for Multicultural Youth is a community based organisation that advocates for the needs of young people from migrant and refugee backgrounds. It has a priority on culturally and linguistically diverse young people from refugee and newly arrived communities.
Dr YES (youth education sessions) is a program run by the Australian Medical Association where medical students go out to metropolitan and rural high schools to have open and frank discussions about the big issues facing youth health – particularly alcohol and drugs, mental health and sexual health.
headspace is the National Youth Mental Health Foundation. We help young people who are going through a tough time. If you're 12-25, you can get health advice, support and information from headspace. With centres all around Australia, headspace can help you with general health, mental health and counselling, education, employment and other services, and alcohol and other drug services.
The transition from childhood to young adulthood can be both exciting and confusing. The 'Young people' page on the HealthInsite website covers many of the issues that may affect young people during this time, such as social and survival skills and physical and mental health.
Menslink was created to support and help young men develop to their full potential. We provide mentoring and counselling services to young men and their families in the Australian Capital Territory and parts of regional southern New South Wales.
National Children's and Youth Law Centre (NCYLC)
The National Children's and Youth Law Centre (NCYLC) is a Community Legal Centre dedicated to addressing human rights issues for children and young people in Australia through legal change – the only community legal centre of its kind in Australia. The site includes free legal information online and via email for young people under 18.
Reach Out is Australia's leading online youth mental health service that inspires young people to help themselves through tough times, and find ways to boost their own mental health and well-being. The site includes a large range of fact sheets, personal stories, videos and a large and active discussion forum.
Tune In Not Out (or as our friends call us – TINO) provides 24hr TV for life's challenges from mental to sexual health. Tune In Not Out brings videos, factsheets, real stories and blogs from across Australia into one central point for young people to explore.
The YMCA has a range of programs focused on young people up to 25 years of age. Their activities focus on sports, health and fitness, recreation and personal development.
Youth Focus is a unique independent not-for-profit organisation that supports vulnerable young people in Western Australia by offering a range of mental health services.  They operate with a team of highly trained and skilled psychologists, social workers and occupational therapists to provide a range of early intervention and prevention services free of charge, aimed at supporting young people and their families to overcome the issues associated with suicide, depression and self-harm.
Youth Legal Service is a Community Legal Centre that provides free and confidential legal services to young people in Western Australia. Our site provides information about our services, projects, and publications. It also provides access to our expanding collection of fact sheets that deal with the legal issues young people are facing. The fact sheets are available to download for free.