Taking place throughout November – Movember is a charity where men grow a moustache to raise funds and awareness for health issues facing men.
Movember is an annual charity event, targeting three health issues faced by men today:
Prostate cancer (the rate of prostate cancer is set to double in the next 15 years)
Testicular cancer (the rate of testicular cancer has doubled in the last 50 years)
Mental health and suicide prevention.
Started in Australia in 2003, the foundation has grown to fund more than 1,200 men's health initiatives across 21 countries.
Movember has a simple goal – to stop men dying young.
On average, men die six years earlier than women, with prostate cancer, testicular cancer and mental health and suicide making up a large percentage of this number.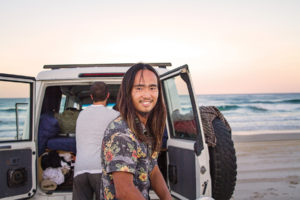 Movember and men's mental health and suicide prevention
One of Movember's key focus areas is mental health and suicide prevention – something close to our hearts here at MensLine Australia.
With the number of suicide deaths approximately three times higher in males than females, and one in two Australian men having had a mental health problem at some point in their lives, we need to tackle this head on. Movember's message is on point.
"It's time to have an honest conversation about mental health."
Make man time
Staying connected with your mates is important and good for you.
Have open conversations
You don't have to be an expert, and you don't have to be the sole solution, but being there for someone, listening and giving your time can be life-changing. Seventy percent of men say their friends can rely on them for support, but only forty-eight percent say that they rely on their friends. This research suggests that men are often there for their mates but rarely ask for help themselves.
Reaching out is crucial. We need to talk. We need to listen.
Get involved – By 2030, the Movember Foundation wants to reduce the number of early deaths in men by 25 percent and halve the life expectancy gap between men and women. MensLine Australia supports their efforts. To find out more visit their website.

MensLine Australia is available 24 hours a day, seven days a week, with professional counsellors providing information and support for all emotional health and relationship issues.
Call us on 1300 78 99 78 or access online counselling.